UNIVERSAL FIREBOX SPECIFICATIONS



Universal Model VF42
When a home is your canvas, why not strive for a masterpiece? With Martin Gas hearth and heating products, the endless possibilities paint a picture of warmth and ambiance as far as the mind can imagine. You must see this firebox to fully appreciate its real fireplace look. With its heavy cast firebrick factory installed liner and its cleverly designed circulation venting that is nearly invisible, your guests will simply believe it is a conventional masonry fireplace.
The VF42 is larger for a fuller look in large rooms where space is adequate for the installation.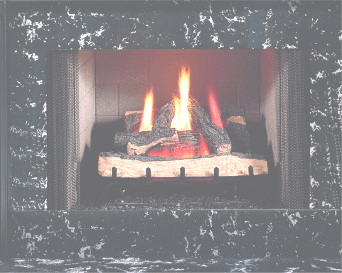 The firebox displays black facing, louvers, canopy, and a standard refractory liner to showcase the fire inside. Zero clearance design allows installation next to wood, sheet rock or other construction materials. Double wall, heat circulating design and venting automatically distribute fireplace heat. Optional FK2 Blower may be added for rapid heat circulation. A raised hearth and marble or tile surround may be added to create a custom look. U.L. listed for safety ad designed for use with Reality 18 " , 24"and 30" vent-free gas logs or any vent - free gas log meeting the clearance specifications.
Firebox Installation Configurations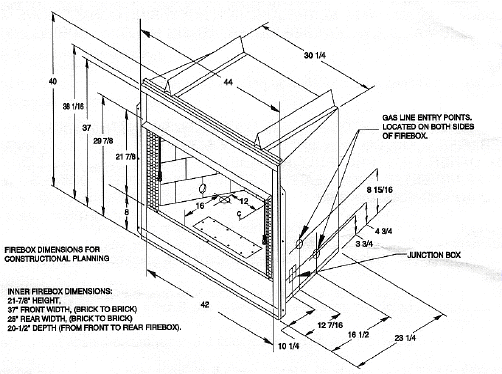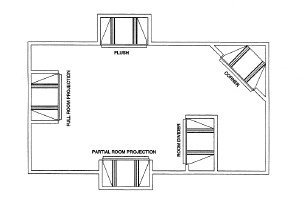 Mantel Clearance Required with Martin Gas Logs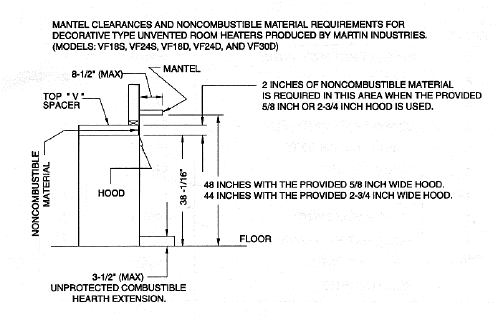 Mantel Clearance Required with other than Martin Gas Logs