Outdoor Firepits from the Gas Log Pro in Winston Salem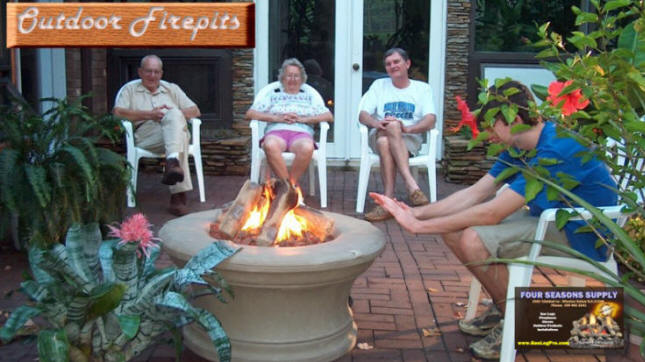 Includes Propane or Natural Gas Stainless Steel Burner and Concrete Log Set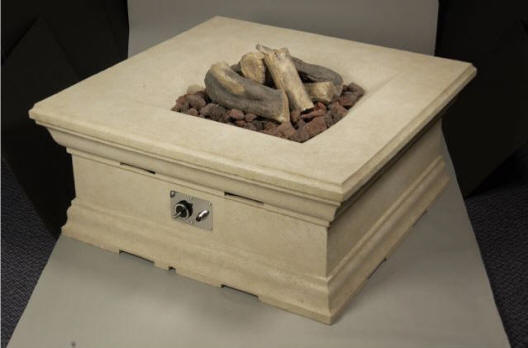 , Firepit, lava rocks, propane hook-up hose, regulator and cover ( complete ready to use )
(NOTE THIS IS NOT FOR WOOD BURNING )

A Functional and safe way to add an inviting outdoor open fire to Any Home, will now extend the warmth of your home to your patio or garden..

Features lightweight Cast construction at a fraction of the weight of solid concrete but with the all the massive look and feel and strength of solid carved stone..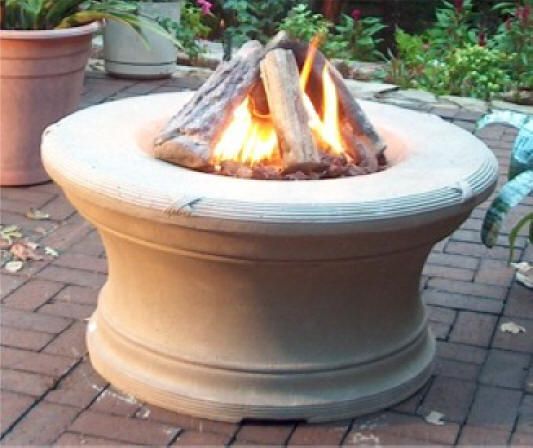 * Create a mood fire for entertaining outdoors
* Heat source for outdoors on cool evenings
* 70,000 BTUs
* Beauty of stone without the weight
* Fiberglass reinforced for strength and durability
* For LP or Natural Gas
* Long-Life stainless steel burners
* Natural-looking concrete fire logs designed for outdoor use
* Crushed lava rock included
* Comes with protective cover
* Easy installation instructions included
* Square model 18" High, 42" Wide 119 lbs.
* Round model 18" High, 36" Diameter 99 lbs.

You and your guest will be drawn to the warmth and charm of an outdoor fire that will add months to your outdoor entertaining season.
The Propane or Natural gas burners allow you to confidently entertain without tending a real wood fire or being concerned about sparks.
For more information on these fine imported fire pits call the Gas Log Pro at 336 682 3241